COVID-19 and JCC Day Camp Plans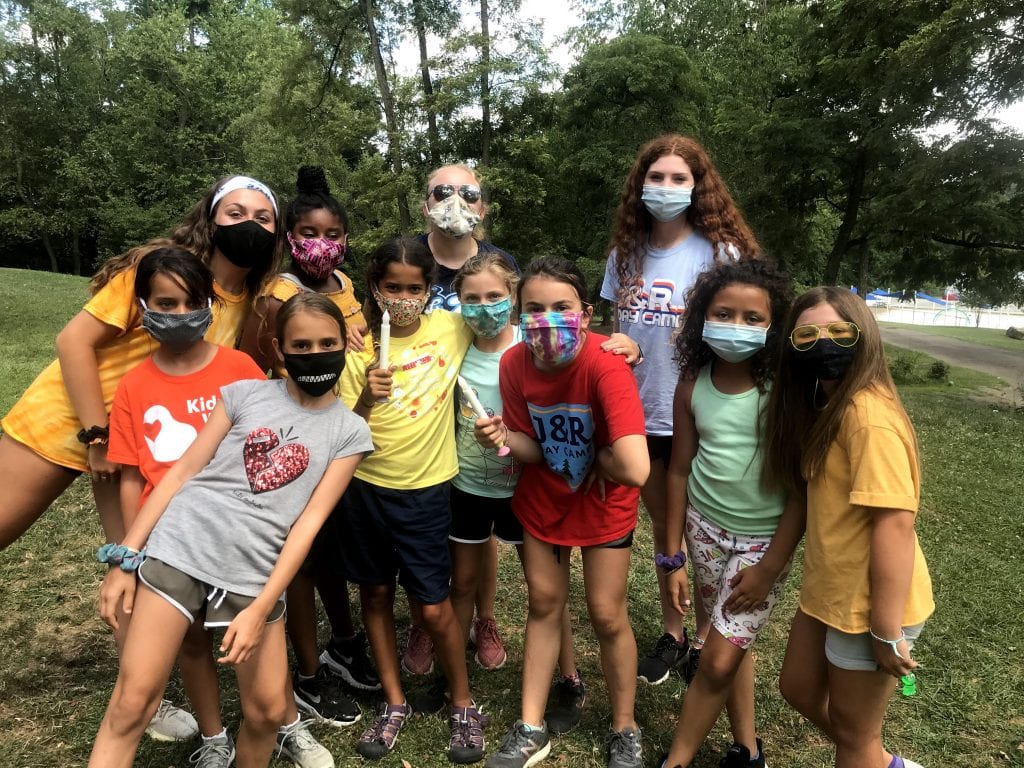 Updated February 24, 2021
The health and safety of our camp community remains a top priority, and as was the case last year, a successful Summer 2021 will likely once again require us to implement a number of best practices in mitigating the risk related to Covid-19.
While Allegheny County has not yet released any updated guidelines for day camps, we have been paying very close attention to school and federal guidance to inform our in-person school day remote learning program, All Day at the J.
Our summer planning includes consultation with the American Camp Association (ACA), the Association of Camp Nurses, PA Department of Human Services and other JCC day camps from across the country.  One of the most valuable resources in our summertime preparation has been the ACA's recently updated Field Guide.
As our operational procedures continue to come into focus, we are writing to share with you some of key elements that are most likely to impact what Summer 2021 will look like.
We are frequently reviewing guidelines and will update you via email and on our website regularly as new information and guidance becomes available.
We appreciate your patience, partnership and support as we do our utmost to provide another safe, incredible summer at JCC Day Camps.
Please feel free to reach out to me directly with any questions or concerns you may have.
---
Updated December 9th, 2020
As we did in summer 2020, we intend to safely open our day camps this coming summer and remain committed to communicating in an open and transparent way about all camp matters.   Our top priority is the health and safety of our campers, staff and their families.  We are making our health and safety plans for 2021 based upon what we know now, with the expectation that we will have to modify and adjust our plans as the year progresses.
Our preparations and ultimately our programs will utilize the best practices published by the CDC and American Camp Association, as well as our own experiences running camp in summer 2020 and our school day program, All Day at the J.  Prior to starting, each of these programs went through intense planning sessions with the Pittsburgh Regional Health Initiative, a nationally recognized leader in quality improvement for healthcare institutions. We will once again be developing and sharing Enhanced Health & Safety Protocols, which will provide families with information about how we are adapting our policies and procedures to mitigate the risk of COVID-19 in all of our day camp programs. As information from national and local health authorities is revised and updated, so too will be these protocols to reflect the most current guidance provided.
We recognize, however, that no level of preparation allows us to guarantee that our day camps will remain free from the implications of COVID-19, but we are confident in our ability to run our programs in a safe and meaningful way and to respond swiftly and intentionally when necessary to prevent the spread of COVID-19.
Our goal will be to provide a similar experience to day camp summers of years past, with flexible week-to-week session options and engaging activities that still allow opportunities for the kind of social interactions that are hard to come by right now. We know how important your camper's experience will be next summer after over a year of constant routine changes, physical distancing and increased time in front of electronic devices. We will remain flexible in our planning for the summer and are prepared to quickly pivot based on known best practices and recommendations from the field.