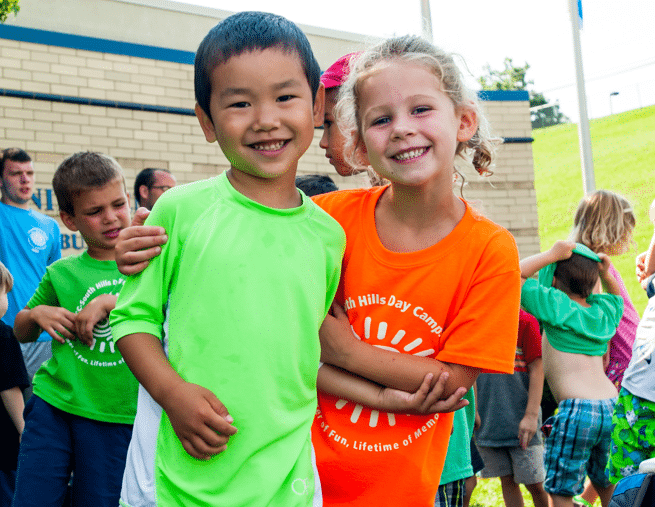 ABOUT
WHO WE ARE
Owned and operated by the Jewish Community Center of Greater Pittsburgh, JCC Day Camps are impactful summer camp experiences that place emphasis on teambuilding, developing positive values, independence and premiere programming and activities.   Our child-centered environment focuses on creating community and enriching the lives of our campers, families and staff.  We serve school aged children through meaningful experiences that focus on building connections, teaching values, fostering individual growth and having fun.  The JCC Day Camp experience supports, nourishes and sustains our campers, families and staff.  We are professionals who have chosen to make a difference.
JCC Day Camps are open and accessible to everyone, regardless of age, race, religion, national origin, sexual orientation, gender identity, gender expression or special need by welcoming individuals of all backgrounds, embracing their uniqueness and diversity under our communal tent.
JCC Day Camps strive to create connections among campers, families and staff.  We grow our campers through the lens of strong Jewish values and morals.  Our facilities and experiences create an atmosphere of safety and fun for each person involved.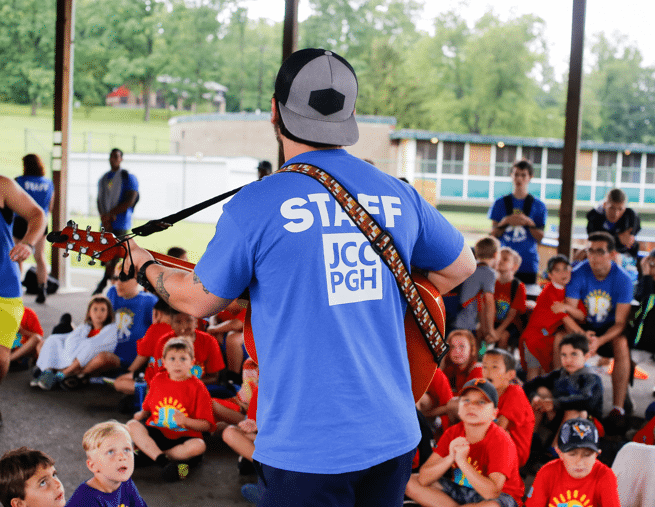 "Connections, Values, Growth, Fun"
JCC Pittsburgh Summer Day Camps offer extraordinary experiences of fun, friendship and learning for school aged children. JCC camps, guided by the adage "Connections, Values, Growth, Fun," prepare the next generation for the journeys that lie ahead. The camp continuum begins in our Early Childhood Development Centers, which provide an experience appropriate for the youngest children, through traditional James and Rachel Levinson Day Camp and South Hills Day Camp, and specialty camps at all three Pittsburgh‐area sites, to our overnight Emma Kaufmann Camp, where campers grow and develop as counselors and leaders.
REGISTER NOW