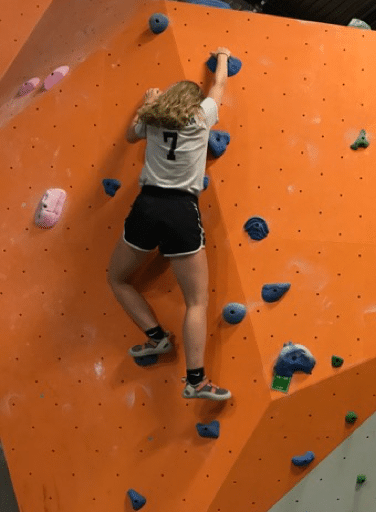 MISGAV: Grades 6-8
BUILD FRIENDSHIPS AND MAKE MEMORIES AT THE JCC's FAMILY PARK
We are thrilled to introduce our revamped middle school day experience at J&R Day Camp for Summer 2021! We've spent the last few months engaged in a process of evaluating the structure and content of our current program offerings for your middle schoolers. We've held parent and camper focus groups and surveyed over 50 families to gain a better understanding of the types of experiences and activities your child finds most engaging. Our goal in this process has been to design a true camp experience that allows "tweens" and young teens to spend their summer days with like-aged, like-minded peers and have the freedom to select some of their activities, socialize with their friends, and try new experiences. Our program will be an extension of our J&R Day Camp program. Middle schoolers will have their own unit called "Misgav" with a designated "home base" space separate from younger campers. Campers will spend their days participating in a full slate of new and diverse activities and specialty tracks at J&R Day Camp designed exclusively for this age group. We will continue to update you in the coming weeks as new specialty tracks and activities get added.
Registration available by the week. Cost: $400 per week for JCC members, extra $50 per week for non-members.
Register by the week: June 27 – August 19, 2022
Dates: June 27-July 1 | July 5-8 | July 11-15 | July 18-22 | July 25-29 | August 1-5 | August 8-12 | August 15-19
Location: J&R Day Camp in Monroeville (bus transportation available)
Fee: $400 per week, extra $50 per week for non JCC members. Includes all activities, lunch, snacks and transportation
Check out ASCEND climbing camp based in Monroeville for middle schoolers only, in the Summer Camps drop down menu!
Misgav Calendar