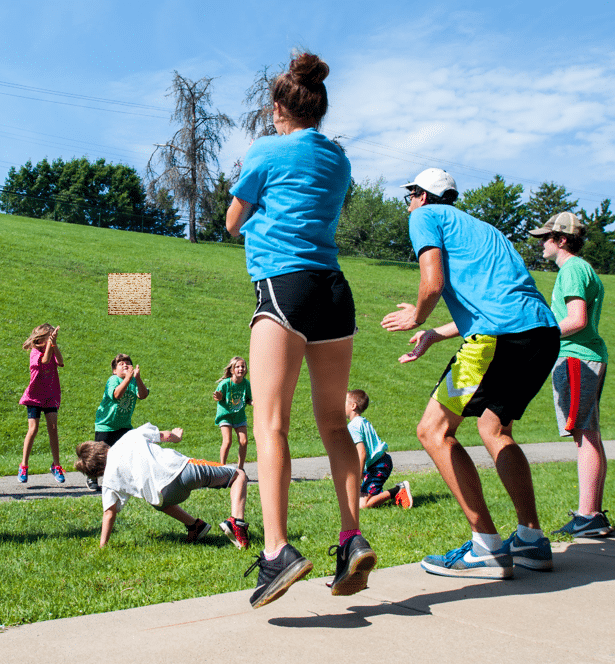 Work at a JCC Day Camp
Join our Team!
Now hiring for J&R Day Camp | South Hills Day Camp | Specialty Camps & Performing Arts Camp in Squirrel Hill
At JCC Day Camps, we provide meaningful experiences for our entire community – our campers and our staff.
Each summer, we see and experience the positive impact our staff can make with our campers. Our staff members create opportunities that enrich children's lives in lasting and meaningful ways; our staff finds meaning for themselves in the process. Many of our staff have grown up at JCC Day Camps. Our staff form a close-knit community where everyone is supported and challenged to be their best selves.
If you or know someone who is looking for a place where you can inspire and shape the minds of children while feeling supported and energized, then apply today. We would love for you to be part of our team!
J&R Day Camp
Compensation:
General Counselors: $1,700-$3,850
Specialty Area Staff: $3,000-$4,500
Supervisory /Management Role: $4,500-$5,000
Bonuses: In order to be eligible for any bonus you must work a minimum of 6 weeks 

$350 completion bonus if you miss 10% or less of your contracted days to work (Level 1 & 2 Counselors)
$700 completion bonus if you miss 10% or less of your contracted days to work (Level 3, 4, & 5 Counselors)
$250 bonus if you refer a friend to work at camp for 4 weeks or more
$250 "All-Star" discretionary bonus for any staff member in good standing
Perks:
Free JCC membership during time of employment
5 guest passes to bring friends and family to use the facility (includes gym, pool, outdoor park)
Lunch and snacks provided every day
Hump Day Dunkin' Donuts every Wednesday
End of Summer Social
Shabbat Bagel Breakfast every Friday
Transportation provided
Positions Available (click to view description)
CONNECTIONS • VALUES • GROWTH • FUN
APPLY NOW