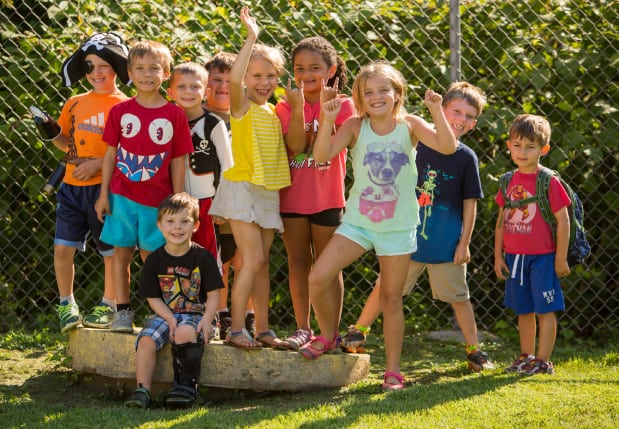 JCC Day Camps
AMAZING SUMMERS HAPPEN HERE
At JCC Day Camps, we provide experiences that prepare children for life's journeys through connections, values, growth and fun. Our camp experiences provide children in kindergarten through eighth grade acres of outrageous fun, meaningful friendships and newfound confidence that last a lifetime. Be a part of our welcoming community and experience our skill-building, innovative programming, enthusiastic and caring staff, American Red Cross swim lessons, and so much more.
REGISTER NOW
3 LOCATIONS = 3X THE FUN
Monroeville

J&R Day Camp
Misgav Middle School Camp

LEARN MORE

Squirrel Hill

Specialty Camps
Performing Arts Camp

LEARN MORE

South Hills

South Hills Day Camp
Specialty & Travel Camps

LEARN MORE
TESTIMONIALS
"The organization and parent communication of J&R is top-notch. I've never experienced anything like it."
- J&R Parent
"J&R was safe, fun, and a wonderful place for our daughter. They did everything right!"
- J&R Parent
97% of parents said they were definitely or most likely to recommend J&R Day Camp to other parents
-
94% of J&R parents said that overall programming was fun and built valuable skills
-
"I can't say enough good things about J&R Day Camp and the staff. We knew our kids were well-cared for all summer long. We absolutely trust both the leadership and the counselors. It's a great feeling knowing your kids are in good hands while away from home."
- J&R Parent
"This camp's leadership did an awesome job! I don't think my kids have ever had so much fun.  Every night they come home laughing with so many stories of their day!  Thanks for making it so fun for them!"
- South Hills Day Camp Parent
97% of parents rated J&R's leadership and the way it was run as excellent or good.
-
87% of South Hills Day Camp parents said the overall camp environment created a sense of belonging and a positive camp experience
-