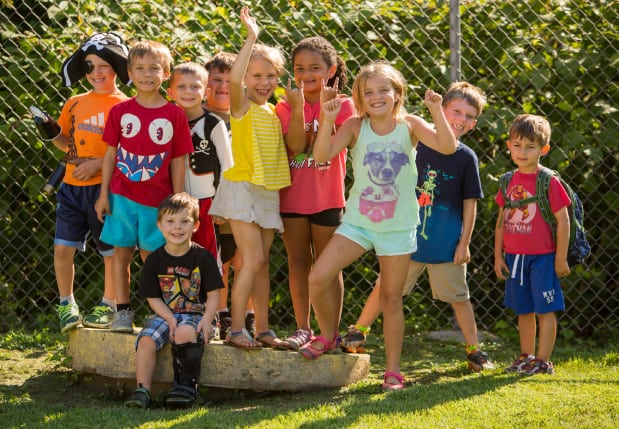 JCC Day Camps
AMAZING SUMMERS HAPPEN HERE
At JCC Day Camps, we provide experiences that prepare children for life's journeys through connections, values, growth and fun. Our camp experiences provide children in kindergarten through eighth grade acres of outrageous fun, meaningful friendships and newfound confidence that last a lifetime. Be a part of our welcoming community and experience our skill-building, innovative programming, enthusiastic and caring staff, American Red Cross swim lessons, and so much more.
REGISTER NOW
3 LOCATIONS = 3X THE FUN
Monroeville

J&R Day Camp
Misgav Middle School Camp

LEARN MORE

Squirrel Hill

Specialty Camps
Performing Arts Camp

LEARN MORE

South Hills

South Hills Day Camp
Specialty & Travel Camps

LEARN MORE
TESTIMONIALS
I am totally blown away to see the love and care and total organization that all of the kids are receiving.
You have recruited and trained great staff. I am addicted to Instagram
and enjoy all of the photos and videos. It is such a pleasure to be able to smile and laugh within our community.
- J&R Grandparent
My child had a rich, growing summer, during which she mastered new skills and developed lovely friendships.
- J&R parent
My son connected very well with his counselors. I believe that is what made it such a good camp experience….Also our bus monitor was amazing! Very responsible. It made me feel comfortable with my son on the bus.
- J&R parent
I thought the whole staff went over and beyond what I expected to make sure the campers had a great time. There was so much activity my kids came home exhausted! They couldn't stop talking about how much fun they had. Thanks
- South Hills Day Camps parent
We especially appreciated the efforts to encourage a nervous swimmer to get into the water. Your swimming program lived up to its reputation. Thanks!
- J&R parent
My son had the most wonderful time at camp this summer- thank you!
- J&R parent
We love your camp!
- South Hills Day Camps parent
My son had another fantastic year at camp.
- South Hills Day Camps parent
Thanks for a great summer!
- J&R parent
I will give you perfect score since my boy really likes your summer camp.
- J&R parent