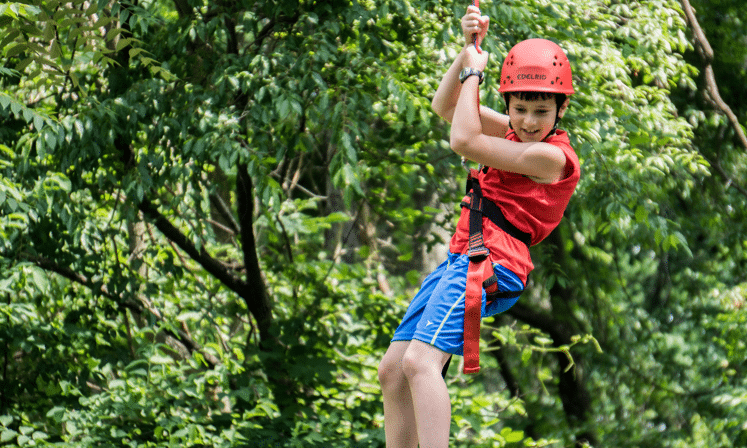 SPECIALTY CAMPS at the Family Park: Grades 1-6
LEARN WITH EXPERTS! Connections * Values * Growth * Fun
Kids get the chance to focus on the things they love to learn and do. Led by expert instructors and enthusiastic staff, Specialty Camps provide campers opportunities to explore interests and gain knowledge, skills and proficiency. Choose from a variety one-week options, and customize the summer based on your child's interests and your family's schedule. Transportation provided; snacks and lunch served daily. Before-and after-camp care is available for all camps.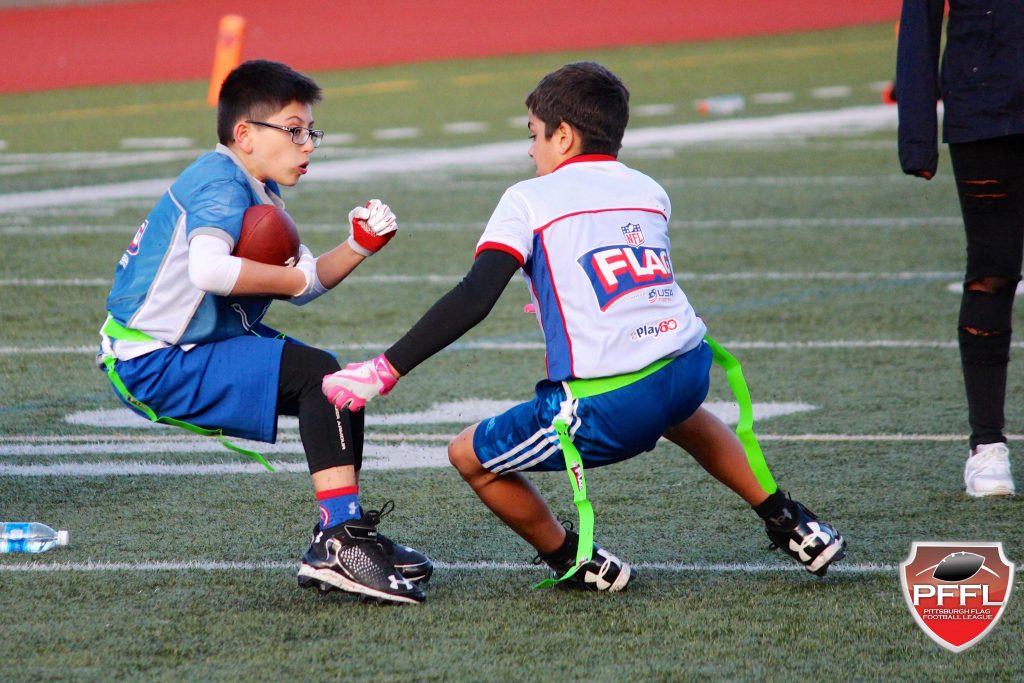 FLAG FOOTBALL
GRADES 2-6 | July 13-17 • July 20-24 | Family Park
Pittsburgh Flag Football teaches football strategies, plays and moves in an environment where safety and good sportsmanship are the primary goals. Camp includes offensive and defensive drills, agility training with a focus on passing, running patterns, kicking and catching techniques. There is no intentional contact, blocking or tackling. The week culminates with a game and every camper takes home their jersey. All skill levels welcome. $350
REGISTER NOW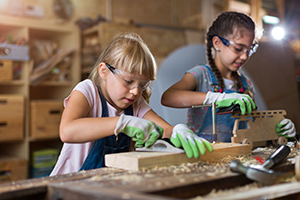 WOODWORKING CAMP
GRADES 3-6 | July 6-10 | Family Park
Guided by a professional instructor, kids will develop confidence and problem-solving skills as they create incredible wood projects such as cars, footstools, bird houses and more. Each camper has their own tabletop woodworking station just like a real woodshop and learns to use non-electric hand tools and proper safety procedures, following step-by-step directions aligned to standards. $375
REGISTER NOW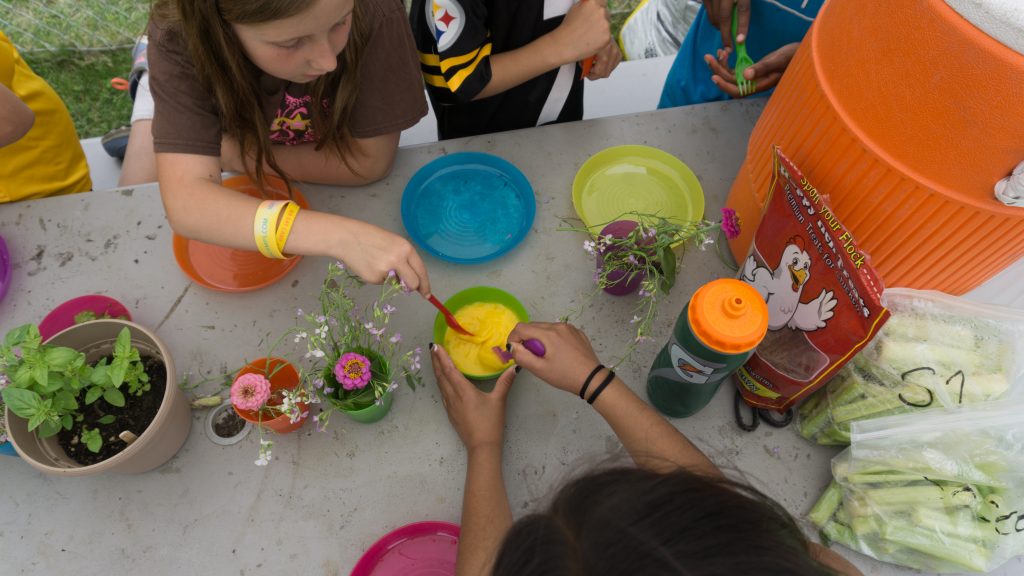 Cooking Craze
Grades 1- 6 | July 6-10 • August 17-21 | Family Park
Gaynor's School of Cooking leads this culinary adventure in the state-of-the-art teaching kitchen at J&R Day Camp. Kids will cook up the fun with lots of delicious dishes and take home a recipe book at the end of the week. $450
REGISTER NOW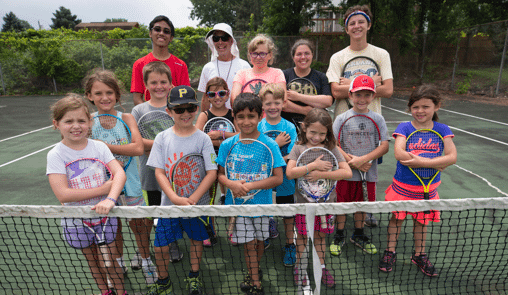 Topnotch Tennis
GRADE 1-6 | July 20-24 • July 27-31 | Family Park
Join Mark Haffner, USPTR certified tennis pro, for a fun-filled week of tennis with a focus on the fundamentals—footwork drills and strategy—and match play. As the campers move and swing their rackets, they develop strength and agility. All skill levels are welcome. $375
REGISTER NOW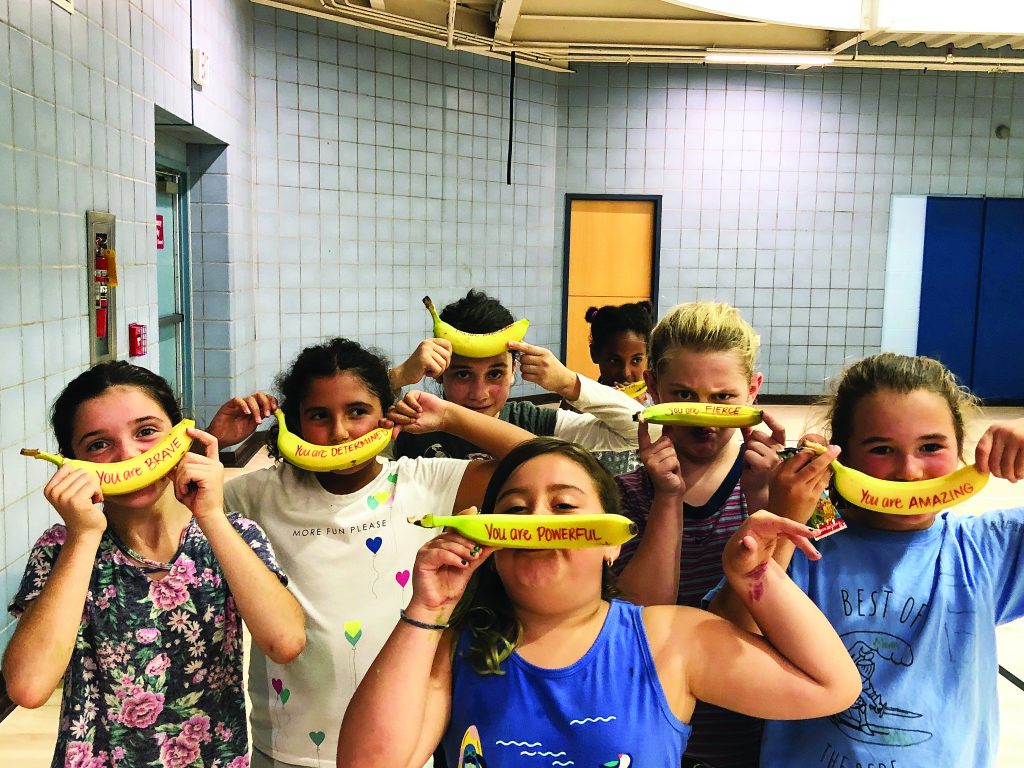 GIRLS ON THE RUN
GRADES 3-6 | July 13-17 • August 3-7 | Family Park
Camp Girls on the Run inspires girls to be joyful, healthy and confident using a fun, experience-based curriculum which creatively integrates running. Led by qualified coaches, the program is a physically active experience that includes storytelling and games. Girls develop essential skills to help them navigate their worlds and establish a lifetime appreciation for health and fitness. $350.
REGISTER NOW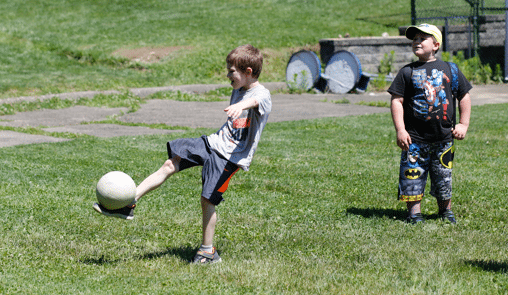 All About the Kicks Soccer
GRADES 1-6 | July 6-10 & August 10-14 | Family Park
Learn everything you need to know about the game from Jesse Goleman, JCC soccer coach and college soccer player. He teaches the technical (how to) and tactical (what to do) skills of soccer—dribbling, shooting, passing and juggling—in a fun teamwork experience. Drills will prepare young athletes for the big game at the end of the week. $350 July 6-10: Grades 1-3 August 10-14: Grades 4-6
REGISTER NOW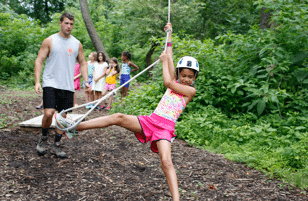 American Ninja Warrior
GRADES 3-6 | July 27-31 | Family Park
Join us as we jump into the craze! Kids have a blast as they take on various physical challenges, including obstacle course, climbing, progressive relays and team-based competitions. Don't miss last summer's most popular camp! $350
REGISTER NOW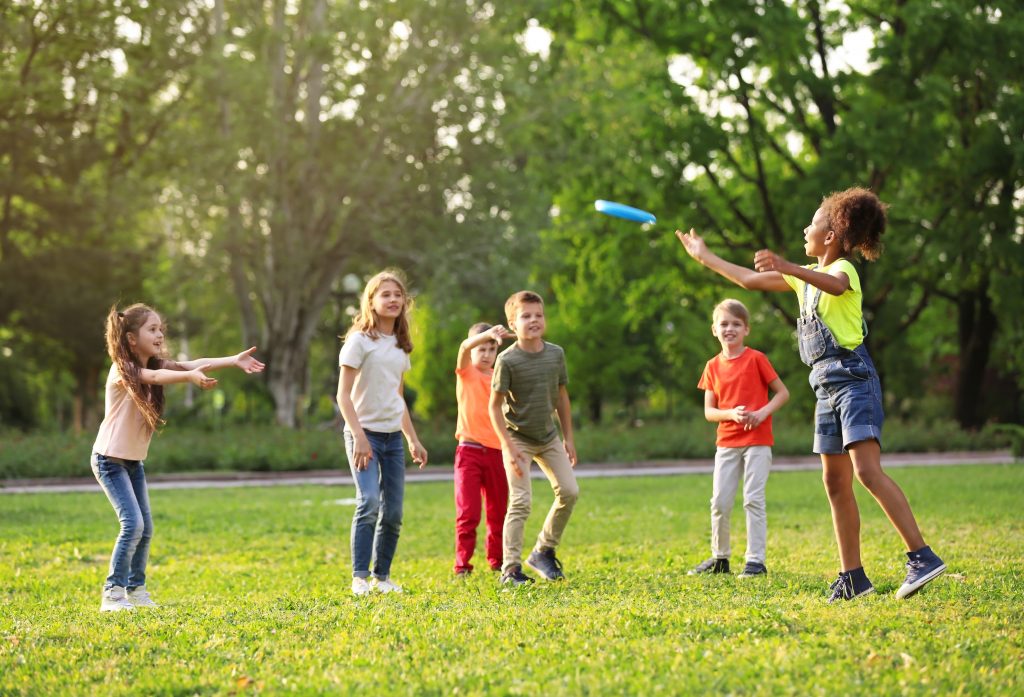 NEW! Ultimate Fun Frisbee Camp
grades 1-6 | August 17-21| Family Park
Campers learn the foundational skills of Ultimate Frisbee with Pittsburgh Ultimate, strengthening their ability to jump, catch and control their bodies while simultaneously increasing their endurance and speed. $375