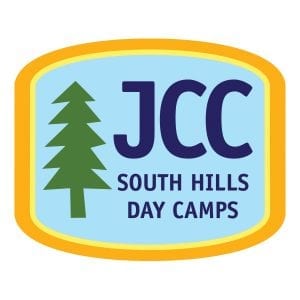 Updates are in effect until it's been deemed safe to resume our normal schedule and activities at South Hills Day Camp. Please refer to South Hills Day Camp's Parent Manual for  all standard camp procedures unrelated to the current health climate.
➢ If I am a JCC member, when will my JCC membership dues resume?
o JCC membership dues will begin to be charged on June 1st.
➢ Why am I paying membership dues if the JCC has not fully reopened?
o This supports costs associated with enhanced maintenance and cleaning, JCC security.
➢ What are the hours of operation at South Hills Day Camp?
o Our camp day will run from 9:30am – 3:45pm with arrival times between 8:00am – 9:30am and dismissal times between 3:45 and 5:00pm. Families will be assigned drop-off and pick-up windows of time.
o Drop-off and pick-up times will be staggered to ensure adequate time for a daily health screening and temperature check and to allow for physical distancing.
o We strongly encourage the same adult pick up and drop the child at camp each day. If possible, try to avoid having grandparents or any adult who is highly vulnerable to exposure drop off and pick up.
o Special consideration will be given to those families who have children attending camp in multiple locations and/or have children in who are in the JCC's Early Childhood program as well as day camps. We will do our best to meet every family's scheduling needs.
➢ How will children be grouped at camp?
o We group children according to school grade. We take greatest care to place your child with children of similar interests and abilities. We will still do our best to accommodate a request for your child to be grouped with friends of the same grade. Campers will be in a group size of 10
or less and will do all activities, meals and snacks with the same group.
➢ What's changing from the typical camp day?
o Physical distancing will occur by group, not by individual.
o Our daily schedule is revised to ensure children have time to do activities in different spaces both outdoors and indoors, with enough time in between for handwashing/sanitizing and cleaning and disinfecting equipment.
o Swimming will be offered one time per day and will be a mix of activities and "free swim." Swim lessons will be by group and not by individual camper's ability. Campers within the same group
will be separated by ability the best we can. Lessons will be modified to allow for physical distancing between lifeguards and campers.
o Sprinklers, play tables and other water toys will be set up outside for campers to play and stay cooled off during the camp day.
o Camp rituals that are typically done all together as a camp will be done in small groups (i.e., flagpole, Shabbat).
o All out-of-camp trips are cancelled for all age groups.
o Late stays and overnights for older campers will not be offered.
o Chugim and choice activities will not be offered to ensure physical distancing by group can be enforced. Counselors will request activities for their group so that we can ensure campers are getting to do the activities they love the most as often as possible.
➢ What do I bring to camp each day?
o Please send your child to camp each day with a sealed backpack or drawstring bag that contains a towel, underwear, water bottle, sunscreen and a plastic bag to send home wet items in at the end of the day. Staff members will assist campers in sunscreen application at camp.
o Campers should come to camp wearing comfortable clothing, sneakers or closed-toe shoes and a bathing suit. Having a bathing suit already on will expedite the changing process and best ensure that each group has an opportunity to swim each day.
o LABEL EVERYTHING! We try out best to send everything home that comes to camp each day. Many articles of clothing look alike and many campers share initials. Permanent ink or name labels are preferred; be sure to use your camper's complete same.
o Lost & Found will be returned to your child if it is labeled. Any unlabeled items will be donated or disposed of at the end of each week.
➢ How will camp communicate with me while camp is in session?
o You will be able to stay connected to camp via Facebook and daily email updates from our camp director.
o You will have the opportunity to view daily photos on our Facebook page.
o We are accustomed to providing photos of camp experiences happening throughout our day to families. While we shift to ensure our ability to focus fully on health and safety and on the interactions with and between children, photos and will take on a different look. Our commitment to sharing our journey with you through those photos continues, however, with a larger number of smaller groups scattered across camp, it is likely that there will be fewer photos of individual campers each day.
➢ Will indoor spaces still be used?
o Yes. We are closely monitoring our enrollment week-to-week and will only accommodate
the number of campers on site to adhere to guidelines and physical distancing between groups in any of our indoor or outdoor spaces. Physical distancing will be strictly enforced between groups.
➢ What if my child gets sick at camp?
o An isolation room has been set up to allow children who are sick to wait for their parents. Parents must pick up within an hour of receiving a phone call. If a parent cannot be reached, the emergency contact provided will be used.
➢ Is travel an issue?
o If any family member or other person living with a camper travels outside of the Pittsburgh region, the JCC will assess the risks associated with such travel, taking into account the region traveled to and the form of transportation used, to determine whether the child is required to wait at least 14 days after the traveler(s) returns to Pittsburgh before
returning to camp.
➢ Will other JCC staff be present at camp throughout the day?
o Children will be with the same counselors as much as possible. Maintenance and cleaning staff, along with our kitchen crew will be onsite each day. Other JCC staff members may assist with arrival health screenings and various other responsibilities in association with camp but will not enter into the campground.
o We are excited that Chris Herman will be joining our South Hills Day Camps leadership team this summer. Chris is a JCC Division Director and Upper St. Clair resident who will assist in overseeing camp and will provide additional support to our Early Childhood program as needed. Chris will also be available by phone and email to address any questions or concerns you have regarding your child's camp experience.
➢ Who can I expect to see at the drop off/screening each day?
o Our camp leadership team: Jason Haber, Chris Herman, Gina Crough and Kathy Schumacker. Other camp and JCC leadership.
➢ Who will be wearing masks?
o In accordance with the guidance we've received from the Pennsylvania Department of Health, as of July 1, masks must be worn at all times by everyone age 2 and older.
➢ Is my child required to wear a mask?
o No. While the recommendation is for older children to wear a face mask, we know that children are likely to have great difficulty in doing so. Both the World Health Organization and the Centers for Disease Control & Prevention recommend washing your hands after each time an individual touches their face mask, which we do not believe to be plausible in our camp environment.
➢ Can I send my child with a face mask to wear?
o For those who wish to send a mask we will make every effort to ensure proper use. We reserve the right to request that the face mask be removed if proper wear is not happening.
➢ Will there still be an Open House on Thursday, June 18th?
o There will not be an in-person Open House on Thursday, June 18th. Each family will receive an orientation video to view prior to their arrival at camp.
o Group lists and counselor information will be shared in advance of your child's arrival at camp.
➢ Will the South Hills branch be open to JCC members during camp?
o As Allegheny county moves to "green" phase of Governor Wolf's reopen plan, the JCC will be communicating with you regarding any further openings or changes to our operations. As of June 1st, our Early Childhood Development Center is open.